Boarding
Your Pet's Home Away From Home
Our state-of-the-art facilities are the perfect place for your cat or dog to stay while you're away! The team here at Companion Animal Hospital of North Florida is dedicated to creating a warm and welcoming environment that will help your pet feel at ease and relaxed while you are on your trip. We also offer medical boarding for animals who may need special attention and care to help them through the healing process after surgery.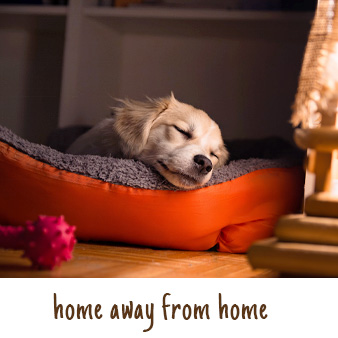 Our boarders enjoy the following features:
Daily Runs
Temperature controlled kennels
Personal toys and blankets
Playtime and socialization
Vaccinations are required for all of our boarders to help protect their health and the health of our other boarders.
The following vaccinations are necessary for each pet who stays with us:
Dogs: Rabies, DAP, Bordetella, Fecal
Cats: Rabies and FVRCP
We encourage clients to bring in items from the home to help their pets feel more comfortable and less anxious while they are staying in this unfamiliar place. We do our best to help your pet feel at home while they enjoy their stay with us, but a personal touch of their favorite toy or blanket can help them feel more at ease! If you have any medications, be sure to bring them with you when you drop off your pet. Ask our team for more information about boarding your furry friend with us. If you have any specific concerns regarding your pet's care, feel free to call us to talk or even to take a tour of our facilities.